* * * INTRO TO OctoPrint * * *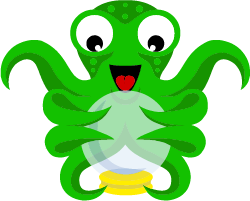 We bought a Lulzbot Taz  5. OctoPrint makes 3D printing easy. Some of you will recognize this as the software we use on the Rostock. You can get a jump on things by reading this document.
Other resources
• Quick Start guide – takes you through unboxing, assembling, setting Z, leveling and your first print.
• Taz full user guide – the complete document on the Taz, including maintenance, Slic3r/Cura information, temperatures etc.
• Other important links – a jump off page for all downloads related to the Taz
• Cura Lulz edition – preloaded with Lulz configuration and some profiles.
•Taz profiles for all filaments available for sale from Lulzbot. 
• Taz community – Rich wealth of forums, and links to other resources such as CAD products etc.