Astroprint and OctoPrint make 3D printing simple enough for anyone to use. They allow you to use your printer wirelessly, from a phone or tablet, with an incredibly simple user interface! Learn how to use this incredibly powerful and simple software.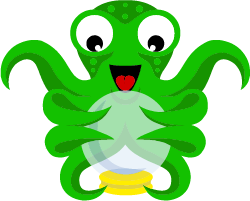 OctoPrint
Tired of having to have your computer chained to your 3D printer with a USB cable?  Wouldn't it be nice to be able to send print jobs to your printer wirelessly allowing you to take your laptop elsewhere?  Would you like to monitor your prints, even with photos and video, from a mobile device?
Great news! AstroPrint or OctoPrint, gives you that and more!  AstroPrint and OctoPrint are cloud connected host software that that runs on a Raspberry Pi and allows you to control your printer wirelessly via the cloud (web).
Using AstroPrint or OctoPrint you are able to slice, store and print your 3D files from any web enabled device. This workshop will cover the entire process from set-up to print, including…
-Introducing cloud printing
-System Requirements
-Raspberry Pi set-up
-Feature Tours
-Cloud Slicing Demonstration
-Remote Printer Control
-Camera set-up and Time Lapse Options
-Advanced Work Flow Options
-3D Printing Demonstration
-Cloud Integration
After this workshop you'll know exactly what you need to get started with AstroPrint and/or OctoPrint on your own.
The charge for this course is $15 per participant. Parents must accompany children and participate if the child is part of the course.