Want to learn how to brew by doing?
Let's tap into our collective talent! This is a PLANNING MEETING!
While this is artwork is beer oriented, we plan to teach wine making too.
We need to plan:
• When, like always. Remember, cooking wort takes time.
• Who can supply the gear. Carboys, air lock, etc.
• How folks get their kit.
IMAGES AND RECORDING: 
Robot Garden has cameras in place for safety and security. By entering the facility or participating in activities at Robot Garden, the participant agrees to have their image and or voice recorded by Robot Garden, it's staff, volunteers or other participants and that those images may be posted online.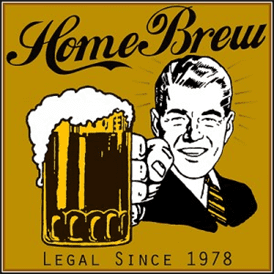 Equipment the first time brewer will need

This is a tentative list. Unless sure, wait until we plan things before you buy.
• Carboy
• Non threaded bottles – an excuse to consume huh?
• You favourite beer kit