https://encrypted-tbn1.gstatic.com/images?q=tbn:ANd9GcTYoHjoHbVjeMVhnjP0HN_jIuLWoIyq6R2fgc6ynyNhLI1h15Ex
Let's plan Tech Toy Night at Robot Garden!
This is a planning session! We will discuss the details and people required. First event January 23, 5pm.
Last time we enumerated a list of important points. Now we need to:
• Find volunteers and assign duties
• Walk through setup, running the event and cleanup.
A great opportunity for the kids to have fun & connect socially; play with tech toys; learn something; raise funds for Robot Garden.
Educational building toys:
• Chaos Tower x 3
• Snap Circuits 750 x 1
• Snap Circuits 100 x 2
• ZOMETOOL Creator 3 x 1
• Knex – 5 tubs
• Zoob – 2 tubs
• Lego – 2 tubs
• Erector + Meccano  – 6-7 sets
• Lincoln Logs – 1 tub
• Buckyball magnets – 12 sets
• Prentice Hall Molecular building sets x 6
IMAGES AND RECORDING: 
Robot Garden has cameras in place for safety and security. By entering the facility or participating in activities at Robot Garden, the participant agrees to have their image and or voice recorded by Robot Garden, it's staff, volunteers or other participants and that those images may be posted online.
* * * ZOMETOOL * * *
* * * KNEX * * *
* * * Zoob * * *
http://demandware.edgesuite.net/sits_pod27/dw/image/v2/AAYH_PRD/on/demandware.static/-/Sites-itemmaster_Brookstone/default/dwb52d3702/hi-res/831620p.jpg?sw=900
* * * Erector * * *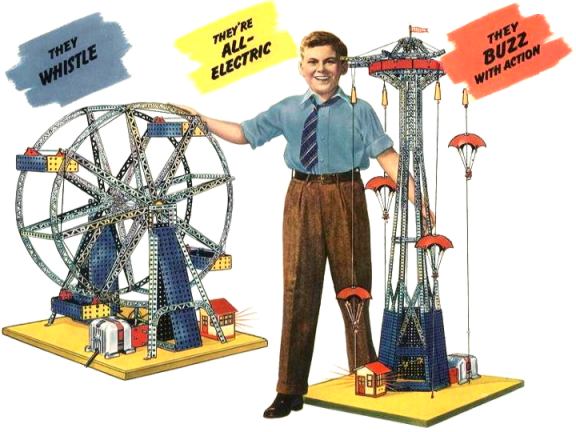 * * * MECHANO * * *
* * * LINCOLN LOGS * * *
http://www.sequimwadailyphoto.com/wp-content/uploads/2007/11/tinkertoys.JPG